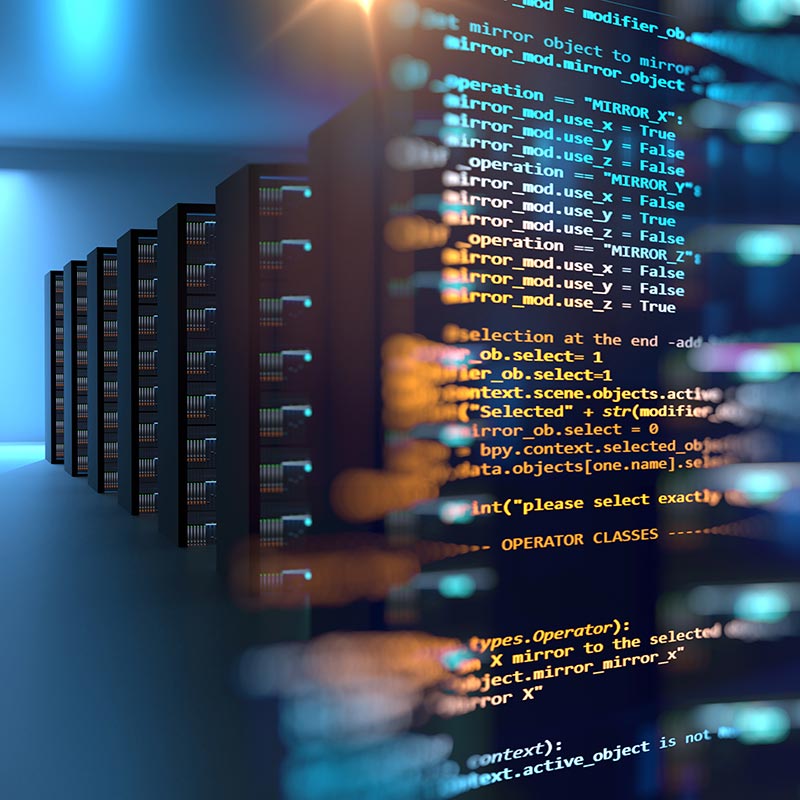 The state-of-the art supercomputing systems in the Czech Republic and a national grid and cloud infrastructure are available to users for high-performance computing (HPC). e-INFRA CZ offers computing and storage capacities for science, research and commercial partners in several different categories:

Supercomputers of IT4Innovations
Computational resources of the centre are dedicated for solving problems from research and development done by academic and research institutions in the Czech Republic. Part of the capacity is dedicated for development of collaboration between academia and industry, or for industry itself.
Institutions can apply for computational resources within Open Access Grant Competitions. The grant competition is announced 3 times a year (February, June, October) for employees of research, scientific and educational organizations. T4Innovations also helps interested Czech entities in obtaining computing time in European supercomputing centres associated in the PRACE RI initiative.
MetaCentrum
MetaCentrum provides tools for demanding calculations and data processing for diverse users across disciplines from individuals (typically a student or researcher) to large science and research teams. The MetaCentrum resources (computing and storage capacity, software, specialised hardware, network) implementing user needs are also non-homogeneous, offering diverse properties, abilities and restrictions.
The MetaCentrum computing and storage resources are invested by CESNET, CERIT-SC and different universities and institutes of the Academy of Sciences and are geographically distributed across the Czech Republic and integrated with the services of the CESNET Storage Department, providing storage capacity for long-term data storage, backup and archiving. The MetaCentrum coordinates acquisition of costly software and applications, and runs centralised procurement and management of licences for selected licensed SW.
The grid is the basic method of accessing the MetaCentrum resources. The tasks processed are typically batch-type, with task duration on the scale of hours to weeks. The users specify their demands for resources (hardware requirements, software licences), based on which tasks are planned centrally by a batch system, who is responsible for fair distribution and optimal utilisation of available capacity. In spite of the heterogeneity of its resources, the grid environment is uniform, centrally managed and with centrally managed software (development environments and application software from a wide range of disciplines available from all the computing nodes). Of course it supports OpenMP and MPI, GP-GPU,…
The MetacentrumCloud provides the ability to run entire (virtual) machines – computing nodes – instead of computing tasks. Thus, the user achieves absolute freedom of configuration and management of the environment for running calculations, since he becomes the owner and administrator of a set of dedicated virtual computing nodes. The cloud interface is designed for those users who achieve with it a solution to their specific needs or elimination of an obstacle represented by adaptation to a shared distributed computing environment. Examples include requirements for a different operating system (including MS Windows), own environment for task management, or requirement of an international project for installation of an identical environment at all the collaborating institutions.
A significant property of the cloud approach is that it introduces the virtual network as a new resource. Connection of virtual (computing) nodes to a user network produces a virtual cluster, which can change its capacity (number and type of nodes) dynamically. The network can be private (protected), connected to the user's own environment (virtual expansion of a local cluster) or, thanks to integration with advanced CESNET network services, it can even connect a distributed team across the country.
The MapReduce calculation method is increasingly common for processing large unstructured data, where data are distributed via cluster nodes and processed in parallel in the individual cluster nodes. The MetaCentrum provides a Hadoop platform, on which this type of task can be described and run and which takes care of data security and distribution.
Virtualisation
Reliable virtualisation infrastructure VMware is run in two data centres (Prague and Brno).